Displaying present location in the site.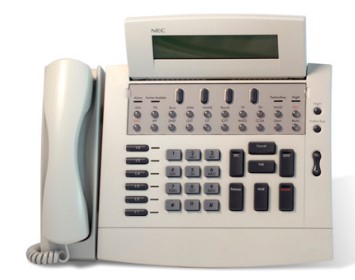 The NEC Attendant Console promotes efficient call management by delivering thetools needed to handle large call volume effectively.
Designed for use with NEC's UNIVERGE communication servers, the console prevents calls from being misdirected, placed on hold for too long or accidently dropped.
The Attendant Console offers
> A cost-effective way to increase attendant productivity.
> An intuitively designed interface which streamlines call processing.
> A large LCD display for easy viewing of call information.
> One-touch access for overhead paging and recording functions.
> An optional hospitality module with a full-range of features.