Displaying present location in the site.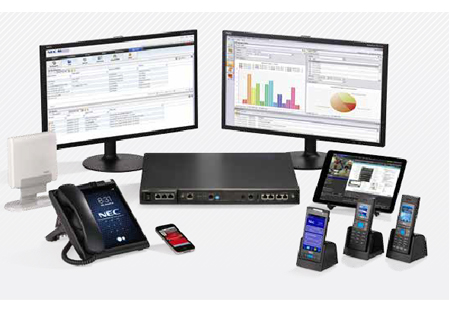 Smart Communications for Medium Businesses
The smart enterprise innovates by leveraging the best and most current information technologies, tools, and products. With NEC's UNIVERGE® SV9300 Communications Platform (IP PBX) / PABX, organizations are empowered by technologies which optimize business practices, drive workforce engagement, and create a competitive advantage.
> Versatile architecture - works as an IP phone system (VoIP), traditional phone system or a combination of the two
> One of the most easily configured Unified-Communications-capable systems on the market
> Lower carriage costs with SIP trunks
> Modular architecture for exceptional scalability – cost effective up to 2,048 resource ports
> Station up to 1,536
> Trunks up to 512
> Easy migration from UNIVERGE SV8100 and SV8300
The UNIVERGE SV9300 offers:
> Distinct, scalable unified communications
> Voice/UC/UM delivered as an integrated solution
> Comprehensive Contact Center suite
> Broad range of mobility applications and devices
> Wide-range of end-points (IP phone/Digital phone/Analog phone)