Displaying present location in the site.
UNIVERGE 3C UC Client delivers integrated communications that enhance an organization's productivity and collaboration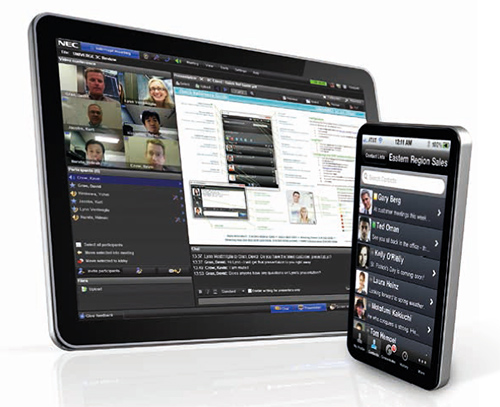 This powerful software redefines the way a business and individuals communicate – enabling anywhere, anytime access from any device. Through its integration of multiple media types and devices, productivity gains and efficiencies are created. It provides an intuitive desktop/mobile device solution that simplifies communications management and enables complete mobility.

The comprehensive set of user-centric communication and collaboration features that the UC Client delivers, are easy to learn and use.
• Unified messaging
• Mobility and Wi-Fi solutions
• Integrated softphone functionality
• Integrated, on-demand audio/video/web conferencing and collaboration
• Rich Presence
• Instant messaging/Chat
• Software-based, on-demand recording
Plus more…
• A powerful software-based unified communications (UC) and collaboration solution
• Offers a complete suite of user-centric UC and collaboration applications for personal communications management
• Enables anywhere, anytime access for increased efficiency and productivity
• Offers easy-to-use, standards-based Instant Messaging (IM)
• Provides a consistent user experience across multiple devices
• Offers presence-based and soft media phone communications
• Enables productivity gains and cost reductions through UC and collaboration efficiencies
• Enhances user mobility by providing universal services access from a wide-range of mobile devices
• Allows calls to be easily transferred from one device to another without interruption

UNIVERGE 3C™ UC Client empowers users to communicate on their own terms, enabling them to dictate how and when they can be reached.