Displaying present location in the site.
Enterprise Network Solutions
Seamless, Internet collaboration between everyone involved in designing, manufacturing, selling and buying a product makes great business sense.

But, the reality of IT infrastructure and systems inhibits collaboration. Most solutions used today were developed and implemented to meet specific needs. Manufacturing has its system, engineering has its system, sales has its system, accounting has its system, and human resources has its systems. These systems are discrete and often do not communicate with each other.

We resolve these collaboration issues.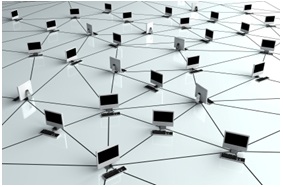 With our experience, we have found that there are two fundamental components in building and delivering collaborative eBusiness solutions to fully realize the benefits throughout the enterprise and its value chain. They are:
Flexible and scalable Internet infrastructure
Integrated and process centric eBusiness applications
NEC has the capability to offer professional services on these two areas, delivering a comprehensive collaborative eBusiness solution. And in most cases, we provide solutions by leveraging your existing IT infrastructure to minimize the costs of your collaborative eBusiness solutions.

Flexible and scalable Internet infrastructure