by Control-A Solutions Co.,Ltd.
MAS e-Attendance consists on e-Attendance, e-Leave and e-OT via website. Employees can check their working time by themselves. In addition, their supervisor can monitor how staffs come, late, out, absence from work, leave and overtime work.

e-Attendance high performance function of working time management system. The employee will be able to check their working time by themselves and the supervisor/manager able to check a work status belong to each member or group anytime anywhere. And have automatic e-mail notification for each request and approve of work attendance, late, absence, over working hours per week and overtime requested.

e-Leave the employee will be able to apply online leave application anytime anywhere and the manager will be get a notification and able to reactive on those approval application anytime anywhere.

Leave Statistics
Review Team leave Stat
Leave Request Approval
Manual Leave Record
e-OT employee will be able to apply the overtime in advance and manager can check and manage human resource and notify them in suddenly.

Review Team
Overtime Request Approval
Overtime Assignment
Overtime Claim Approval
Manual Overtime Record
HR Admin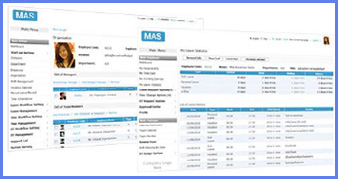 More features

Time & Attendance of real-time to display a working time calculation
Team Review of online present working time of your team to management and able to check history of each employee to keep tracking their working behavior.
Shift Calendar Planning of online planning and assign a shift schedule to each employee or group of employee.
Chart & Graph of online display chart & graph to summarize the information of the employees on your organization in a variety of perspectives.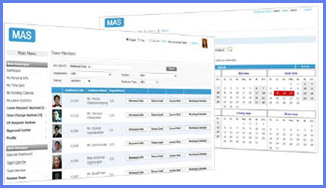 ---