Download:
Repair: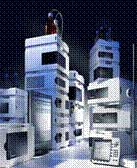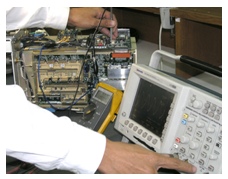 NEC Corporation (Thailand) Ltd has expanded repair scope since year 2006. Engineers teams have experienoed repair for many years in the field of telecommunication, satellite mobile vehicle and electronic repair services.

Our teams provide the expertise to consult, design and implementation of telecommunication. We further support our product and service through the engineering support. Our teams is highly trained and experienced enable NEC to provide diagnosis, troubleshooting and repair the most major brand of electric equipment, measurement, analyzer, instrument, radio equipment and tester.

Repair capability cover component & part level at affordable price and also cooper ate with NEC calibration services that is one of the top calibration laboratory in thailand.
Professional Repair Service for :
Measurement, Test Equipment, Tester.
Radio Frequency Equipment.
UPS, Stabilizer, Power Supply.
Electrical Electronics and Communication Equipment.
Others.
---
Warranty:
90 days warranty from date of shipment. If the failure is the same fault. We pleased to re-fix the instrument.

Standard repairs units and parts of replacement are warranted for a period of three months from date of shipment under normal conditions. If our evaluation finds the failure to be fault from defect in workmanship and materials, we will gladly repair your item again at no charge.
Call with questions or to place orders: