Network Assessment Service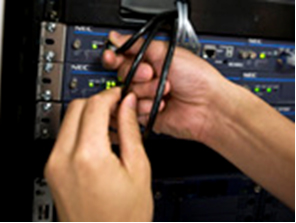 The Network Assessment Service identifies Cisco equipment in your network and by interfacing with Cisco's Discovery Services provides an analysis of each device including its software and components. This information can then be used in strategic customer network planning. The Inventory Profile Report (IPR) can be referenced in discussions regarding network stability, migration, lifecycle, and standardization.

The service highlights areas of concern or modernization opportunities such as obsolete hardware and software, hardware and software that are reaching or have exceeded important lifecycle milestones e.g. end-of-sale, deployment inconsistencies and possible security vulnerabilities. The service facilitates standardization of hardware and software releases within in the network. It also provides accurate analysis and guidance on future milestones which may impact hardware and software deployments. Data is provided in tabular format with a visual legend to highlight issues which warrant further action. Each data table is followed by charts which summarize the information graphically.
The network assessment report will consist of followings :
Life cycle analysis (End of sale - last day of support) for detailed equipment list
Life cycle analysis (End of sale - last day of support) for chassis only
Life cycle analysis (End of sale - last day of support) for components only
Contract validation (equivalent to KTN report) for detailed equipment list
Contract validation (equivalent to KTN report) for chassis only
PSIRT alerts report for detailed equipment list
Summarize all PSIRT alerts for each device
Summarize all PSIRT alerts relevant for the discovered network
Field Notices report for detailed equipment list
Field Notices report for each device
Field Notices relevant for the discovered network