Displaying present location in the site.

NEC's Retail Solutions

Key factors driving the retail business are adopting technology capabilities that are consistent with consumer behavior, help seller easily to operate and effective backend management.
NEC never ceases to develop effective hardware combined with modern aesthetic, integrated with intelligent software together to serve our customers every day.
NEC's Retail Solutions, Total Integrated Solution and Services.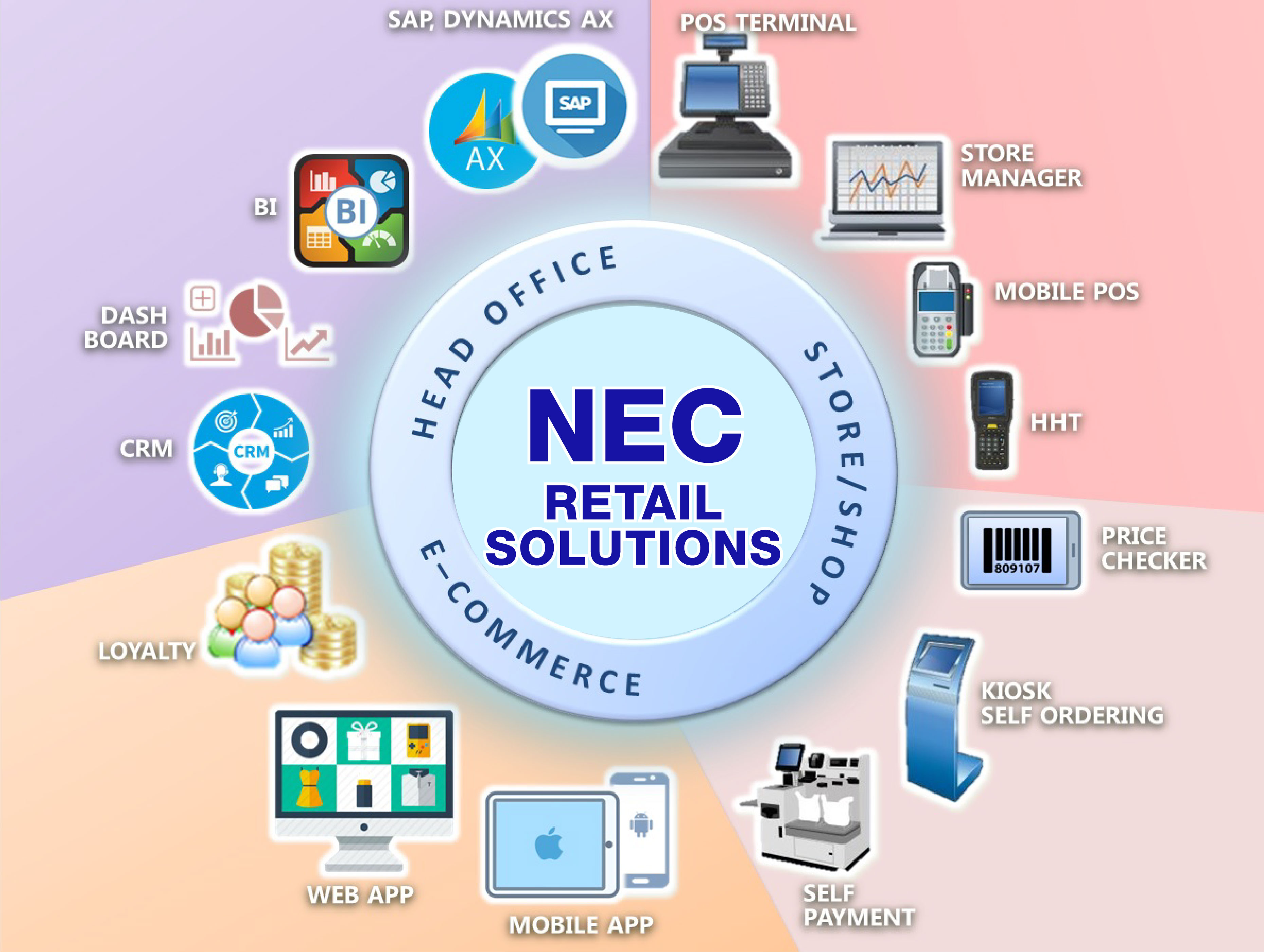 Retail Applications
NEC Retail Solutions extensibility facilitates the partners to enhance and extend the functionality of Retail Applications as per new business requirements in accordance with growing business needs of retailers
Total Solution and Services
- Integrated software: POS, E-commerce, Loyalty, Passes, and ERP Integration
- Hardware: POS & Peripherals, Kiosk, Portable devices
- After sales service: NECARE 24/7 Helpdesk Service
Difference Design for Difference Retail
- Hypermarket and Convenience Store
- Electronics, Apparel, Footwear, Optical, Sports and Book Stores
- Food Court and Canteen
- Service Restaurant
- Theme Park