Displaying present location in the site.
UNIVERGE 3C Collaboration Meeting Manager
UNIVERGE 3C Collaboration Meeting Manager (CMM) is a comprehensive collaboration solution that enables you to exchange information easily between customers and colleagues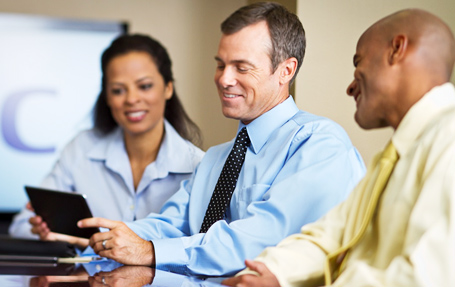 This sophisticated voice, video and web collaboration solution is integrated within the UNIVERGE 3C software platform and equips your employees with the tools they require to improve efficiency, lower spending by reducing the need for travel and stay informed.
• Improves teamwork among colleagues in geographically dispersed locations
• Enables real-time sharing and exchange of information between co-workers and customers
• Provides quick and easy scheduling and access to meetings
• Offers a multi-party video-conferencing display to enable viewing of meeting participants
• Enables the ability to share Microsoft® Office® documents, PDFs, pictures and videos plus more
• Offers white-boarding collaboration
• Reduces travel costs through enhanced collaboration capabilities
• Increases employee efficiency and productivity
• Operates across premise, cloud or hybrid environments

With UNIVERGE 3C Collaboration Meeting Manager, your employees become more responsive and productive through real-time sharing of information and most importantly, service your customers better.