Displaying present location in the site.
About NEC Corporation (Thailand) Ltd

NEC, with history dating back more than a century, has now evolved from a "C&C":Computer & Communications company to be a leading in global solutions provider in security, telecommunications & networking, computers & server, multimedia Products, and outsourcing services.

NEC has been in Thailand since the sixties to provide the public and private sectors with our latest innovations and solutions.

NEC is committed to continue to bring you cutting edge, competitive solutions that will assist your corporate or business improve efficiency while making your life easier.

I pledge that with continuous support from you, our customers, valued partners, and NEC headquarters in Japan, we will continue to contribute to Thailand and the people for many years to come.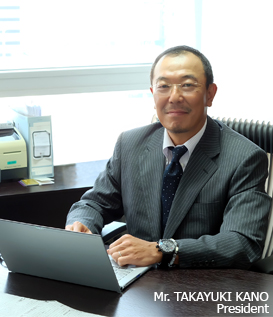 The NEC Group Vision 2017 states what we envision as a company, and the society which we will strive to realize in 10 years, in pursuing our Corporate Philosophy. We set our Group Vision "2017", since that year will mark exactly 40 years since "C&C", the integration of Computers and Communications, was presented.

To be a leading global company leveraging the power of innovation
to realize an information society friendly to humans and the earth