Remote Monitoring Solution

Remote Monitoring Solution
By human resource allocation, to see the status at other place, has been popular way. But, for chasing an efficiency operation much more, it might be necessary to study something new way.
We provide the remote monitoring solution which realizes smooth information communication between you and remote.

Notification has been key function on the remote monitoring. Detecting something change by monitoring the status that is through the signal which has been coming from the sensor and/or control box, system makes an alert to particular person by various selectable way (voice(voice message by text to speech)/E-mail).

Our system enables to deliver the notification about the status change. By that, it will be for supporting to take a suitable and effective action as a first response.
Compacted body component (surface size) which is same as surface size of A4 notebook device.
Input interface receives the signal from sensor, control board etc. and generates the alert if necessary.

Web Monitering
- Capability the web monitoring server on standalone
- Show the status and graph with standard browser (Dashboard)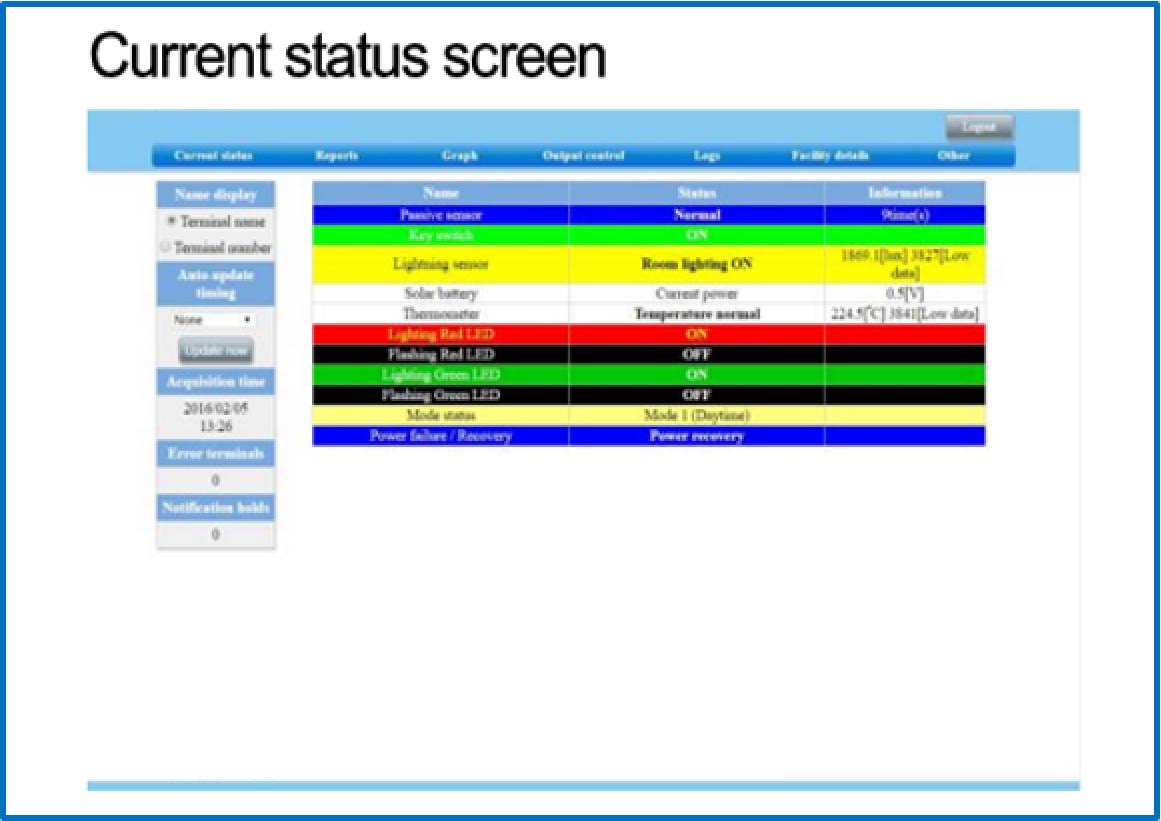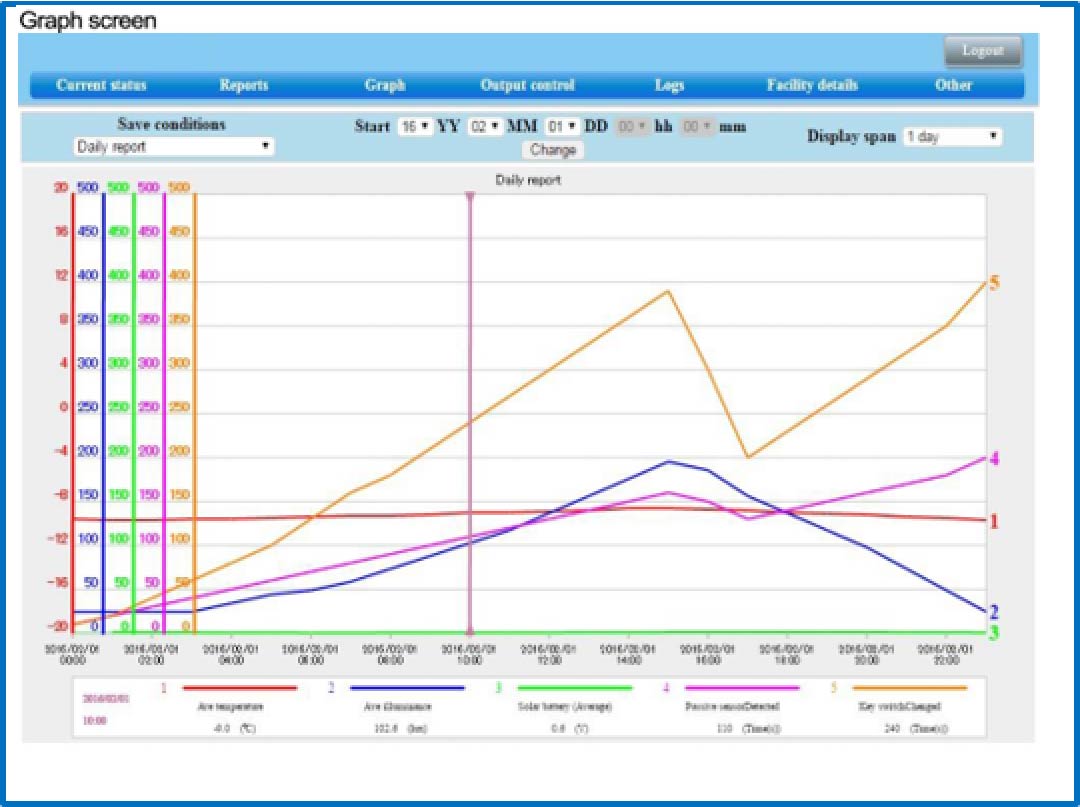 Alert notification (Selectable method)
- Voice, email, data alert (on the dashboard) are selected in each monitoring input (port) (Note: Non SMS)
Reporting
- Generate daily, monthly and yearly report and send it with the attached file of email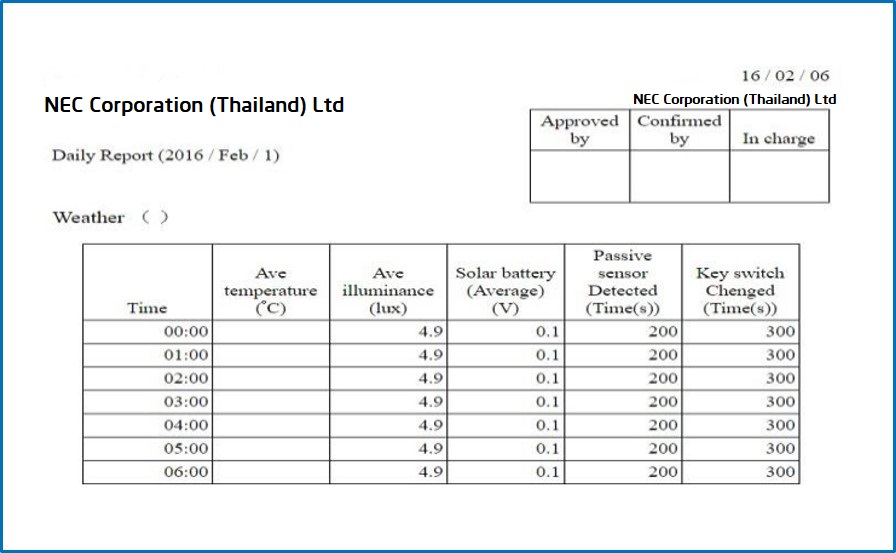 Deployment image (Facilities status monitoring case)